Used Cars – The Best Option for Idaho Falls
New vs. Used Cars
There is something exciting about always being on the cusp of what is new and fresh. Also, the cutting edge will often provide the most convenient and comfortable possibilities. But getting something new, especially a car, can also be a big step into the dark. There is always risk involved when you buy a vehicle that is not as established. Not to mention, there is also a question of money. When it comes to buying a car, we believe used cars to be your best option in Idaho Falls.
As a used car dealership here in Idaho Falls, we know both the benefits and risks involved in buying something pre-owned. A previous owner means more mileage, perhaps some hidden wear and tear, and even the possibility of poor performance.
We want to break down the fear and uncertainty you as a customer may have about buying a used car. We will do this by outlining some of the main benefits regarding used cars.
Why buy used cars?
Used car price. The price of a new car is immediately under fire from a little thing called depreciation. In its first few years, a vehicle may depreciate anywhere from 40% to 50% its original value. And that is not taking into account how well you take care of the car. Plus, your budget will go a lot further in the used car market than in the new.
Interest rate. While the interest rate on a newer car is typically lower, the percentage rate is not too different. All told, a difference of less than one percent between used and new interest rates (which is typical) means a difference of only $7 to $15 per month.
Features. Although used cars may not always include the latest features, there are standard features that will likely be. Things such as airbags, automated locks and windows, keyless entries, and more have become so commonplace that newer used cars will likely have these.
New used cars. There is definitely a strategy when buying a used car. You don't want to get stuck with a lemon. When possible, get a used car that is still relatively new. These may still be under a comprehensive warranty, or at the very least have fewer or no problems.
Improved reliability. All in all, used cars are becoming more and more reliable as the years go on. A study found that used cars five years old or older had one third less problems than the same a
ged cars in 2007. With a decrease in major engine and transmission problems, today's cars can typically go over 100,000 miles, if not 200,000, without needing a major overhaul.
Used cars are your best option in Idaho Falls
With the myriad car dealerships, United Auto Sales stands out as a used car dealership with experienced professionals who are more concerned with your having a great vehicle than anything else. We believe buying a used car to be the best fit for you for the reasons listed above and for our own experience. A used car with low mileage, under warranty, and a great price is better than full price for a new car. We can provide this standard of car for you from our own lot.
While buying any car can still be difficult, we make it easier for you. Our goal is to help you navigate and discover the car that is right for you. The car should be well taken care of and up to the standards to which you hold us. We wouldn't settle for anything less ourselves.
United Auto Sales – Your Used Car Professionals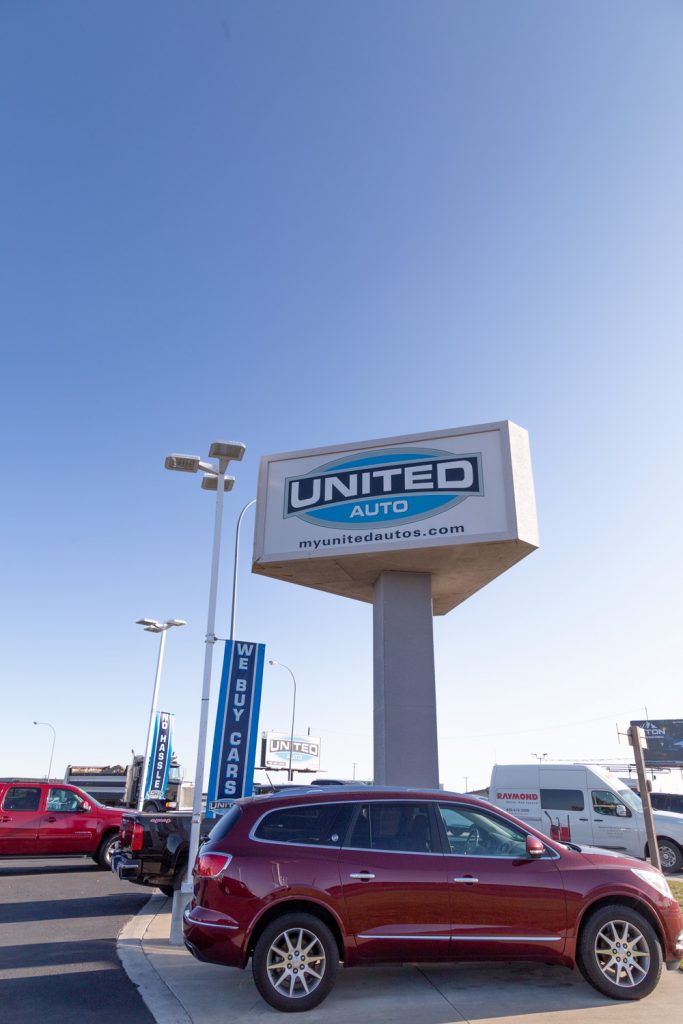 Of course there are risks involved with used cars. But our professionals dedicate themselves to helping you get the best deal you can, by including you and your needs in the buying process. Plus, we make sure that every one of our used cars is ready for you when you need it. We perform preliminary checks and service before you drive it home. So come in for a test drive today, and see for yourself why buying a used car may be the best fit for you.